Salesforce x Graam
Graam's Salesforce integration enables to make and receive all your calls directly into your CRM.
Automatically find on contact cards :
your call logs, answering messages and the recordings
of your conversations.
Know who's calling
at first glance
Thanks to the interconnection between Salesforce and Graam, you can instantly identify who is calling you and have a look at its history in order to better handle your needs.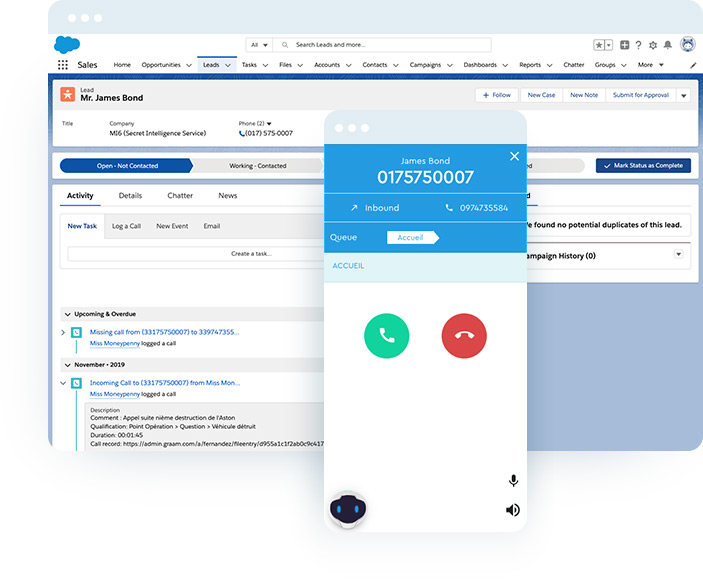 Launch your calls
directly from Salesforce
Take full advantage of the app Graam and your CRM and launch the call directly from your contact sheetsthrough the click-to-call : a real time saver and productivity for your teams.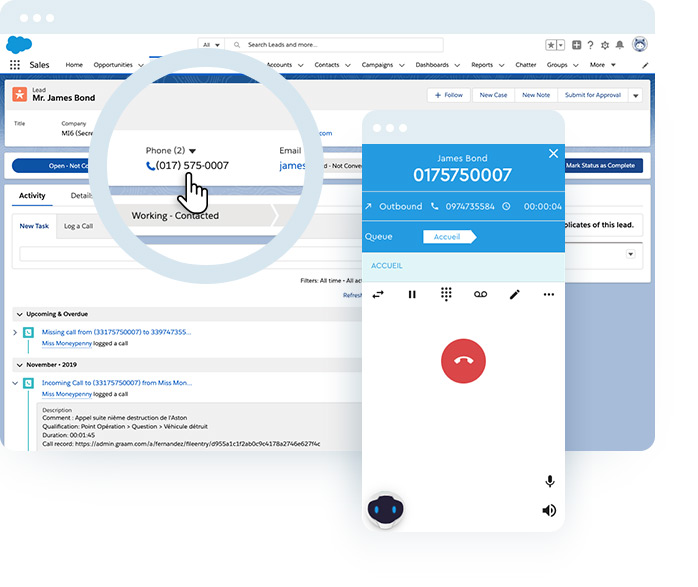 Find all the history data of
your phone contacts
in your
CRM
All the telephone activity is logged on your contact cards.

Replay all calls, see the qualification entered at the end of the call, the duration of the call, the operator who made the call, etc.
Log your calls and see activity on your CRM
Follow live calls on your CRM forms and call information.
Listen to all the calls you want directly from your contact cards, see the qualification entered at the end of the call, the duration of the call, the operator who made the call etc …